Wow! The last week went fast! We can't believe that it is Friday again so soon. And, we can't believe that it is almost the end of July already! This week, the giveaway is a huge stash of the "360 degree" collection from Kelly Panacci. This package includes yummy patterned paper, acrylic stamps, cardstock stickers, and chipboard embellishments! Please note this package does not include the Making Memories organizer or the Doodlebug flocking. In fact, we loved this line so much that we featured it in our summer issue on page 13.
And, speaking of Kelly Panacci, we had the opportunity to catch up with her at CHA and see her brand new line called "His and Hers." It is delicious as usual and will be shipping to stores this fall.
To enter our random draw for the Kelly Panacci package, post a comment here on this blog entry by 6pm EST on Thursday July 31st. We will announce the winner next Friday.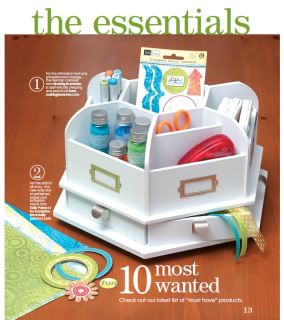 And now for the winner of the glorious new goodies from Kim Hughes' line "Mocha Chica"...
Congrats goes to..... randomly chosen comment #29...
Sandra Says: Time stamp: July 18th, 2008 at 12:08pm
What awesome paper! Love the colors.
Thanks so much to all the companies who provided some awesome eye candy for last Saturday's "Sneak Peek Saturday". We had a great time drooling over all the new products (in between all the mopping, of course!). Our winner from last Saturday's comments is.....
From the randomly chosen hour of our QuicKutz reveal.... comment #5....
Congrats to....
Lynne Whitehead Says: Timestamp: July 19th, 2008 at 8:41pm
definitely makes me say awwww
For our two winners, Sandra and Lynne, please contact Allison at scrapbookandcardstoday@live.com with your mailing details.
Good luck everyone!
One quick note.... we'd like to say... Congrats to Anam and her family on the birth of their daughter, Lily Mae! Welcome to the world little one! We wish you health, wealth and happiness.