Today, Kimber is going to show us a beautiful card that she made using the Foil, Glitter, Flock from We R Memory Keepers. This versatile product has the same steps for all 3 mediums (the foil, the glitter, or the flock). This card features the flock.
Here is what you'll need: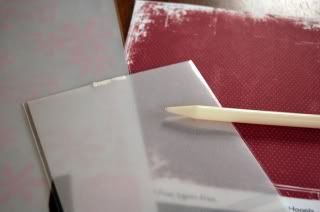 Patterned paper or cardstock
Scissors
We R Memory Keepers foil, glitter, flock kit
Stylus
Here are the easy-to-follow steps:
1. Cut out the special rub-on from the package.
Designer Tip: I cut through the packaging too instead of pulling out the rub-on sheet and putting it back in after I am finished. It's just easier for me.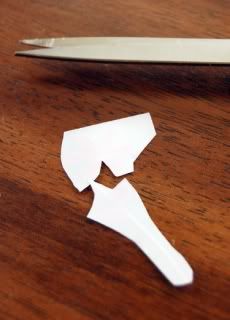 Note: for this project, I cut the flower off the stem so I could do 2 different colours of flock.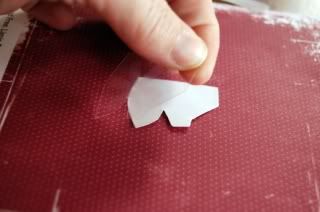 2. Remove the protective backing carefully. DO NOT TOUCH THE RUB-ON—they are VERY sticky.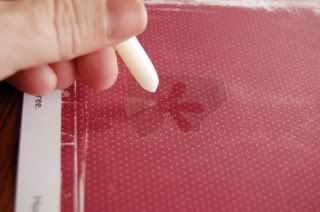 3. Place the rub-on sticky side down on your paper and burnish with the stylus until the rub-on releases.
4. Carefully remove the plastic sheet. If the entire image hasn't released, carefully place it back down and continue to rub. The special rub-ons are sticky on the top to be able to accept the flock, foil, or glitter.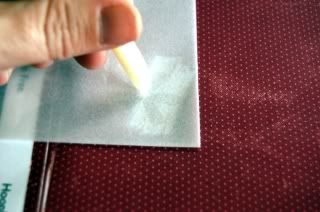 5. Place the fuzzy side of the flock sheet down on the rub-on. (for the foil, the shiny side goes down, and for the glitter, the sparkly side goes down).
6. Using your stylus, rub the flocking into the rub-on. RUB HARD and in different directions.
7. Pull back the flocking sheet. If you haven't completely covered the rub-on, place the flocking sheet back down and rub some more.
8. Repeat the process with the stem using the green sheet of flock.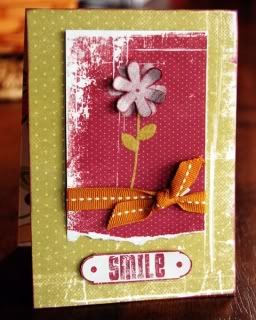 These are so fun and fuzzy when complete. They add that extra bit of texture to your projects.
Enjoy!