Holly Pittroff is back today to show us how to easily make home décor items! She took an unaltered tin star from Melissa Frances and added photos, patterned paper, and chipboard to create this fabulous focal point for her son's room.
Here is what she did:
Here is the unaltered star: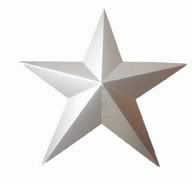 Chose Scenic Route papers. Covered areas of the star with Zip Dry Adhesive and placed the paper on the adhesive.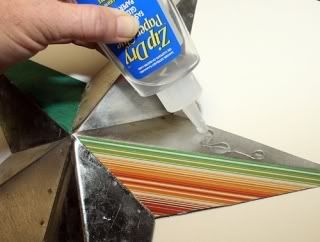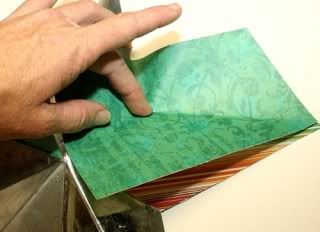 Once the adhesive dried, used an exacto knife to cut along the edges.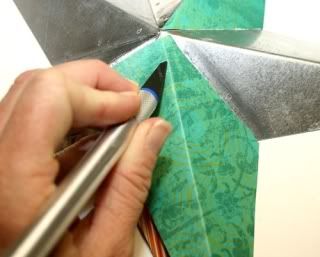 Note: you can also measure and pre-cut your paper pieces before adhering.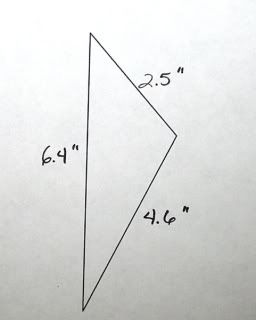 Selected pictures to personalize my star. Used Zip Dry to adhere pictures, and then cut excess away.
Note: If you crop your pictures, make sure there is plenty of room above the subjects' head.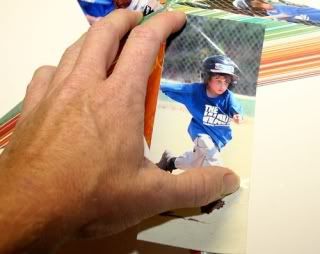 Adhered the chipboard letters "super" to the star.
To create an additional star for the middle, I took a chipboard star and adhered it to cardstock.
Cut the star out from the back with an exacto knife.
Placed chipboard star in the center of the tin star with a pop-up dot and finished the title by placing the word "star" on the chipboard star.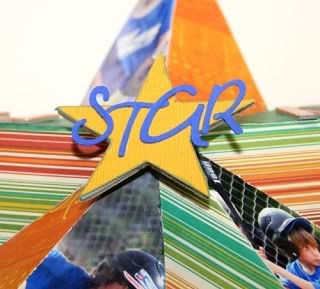 And now you have a fun boys' room decoration with sentimental value! Have fun making something for your house!
Holly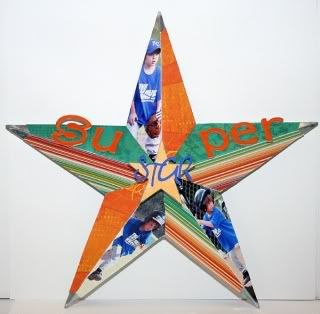 supplies: tin star, Melissa Frances; cardstock, Core'dinations; patterned paper, Scenic Route; ink, Clearsnap; chipboard,Scenic Route (letters), Deluxe Designs (star); adhesive, 3M, Beacon