"It's the most wonderful time of the year…" We are currently singing the song from the Staples Business Depot commercial (you know the one where the parents are dancing in the aisles of the store while buying school supplies because it is Back to School time?) That was a funny one! Not that we didn't relish each and every moment spent with our darlings over the past summer, but it sure is nice to carry on a conversation without being interrupted five times by the following refrain: "Mom, can I have a popsicle?"
On that note…our giveaway this week is particularly FABULOUS! We are giving away the Back to School line from Karen Foster Designs. This complete line will help everyone celebrate Back to School in style.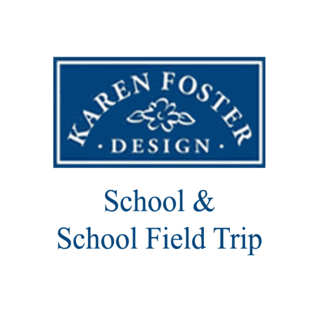 Post a comment in the section below for your chance to win. You have until 6pm EST on Thursday September 18th for your chance to win these glorious goodies!
Don't forget that last week's Scenic Route giveaway has been extended until 8pm on Sunday, September 14!