Hello blog readers!!!
We'd like to say how happy we are to see that you are checking us out! We are currently having some issues with the blog that we are trying to resolve. Please bear with us as we make our adjustments and modifications. Thanks so much for your patience!
Now.... on to the good stuff!
Seeing that school has just started for many of our children this past week, we thought that a little Scenic Route, Appleton style was a perfect give away.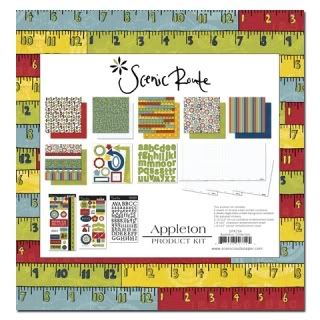 To have a chance at winning this wonderful line, please leave a comment on this post by Thursday September 11th at 6pm EST. *** This giveaway has been extended until 8pm on Sunday, September 14. *** Good luck!!
Last week's winner of the gorgeous Stamping Bella goodies goes to lucky comment number.....
Random Integer Generator
Here are your random numbers:
96
Timestamp: 2008-09-05 02:19:18 UTC
And luck comment #96 belongs to.... Rita R....
rita r says timestamped: Sept. 3, 2008 @ 11:19am
I just love Bella Stamps they are adorable. I don't have any yet, YOURS would be MY FIRST. Thanks for the chance, i really hope I get picked.
Great website.
Congrats Rita! Please contact Allison with your mailing info at scrapbookandcardstoday@live.com .